Samaritan Technology
Samaritan Regional Health System offers a full range of diagnostic, surgical and therapeutic services that residents formerly traveled to distant cities to receive. Recent enhancements supported by the Samaritan Hospital Foundation bring local medical tools and services on par with larger healthcare facilities.
Emergency Department Expansion
Additional emergency suites give Samaritan the ability to handle heavier loads when time is critical. Radiology assessment within the department accelerates diagnoses. And separate entrances for emergency and non-emergency care will assure life-threatening circumstances are handled with priority.
Low-Risk Diagnostic Catheterization Lab
New cardiovascular services, in partnership with OhioHealth, provide the care and diagnostic tools needed for adult cardiac patients to make timely, correct decisions about their heart health.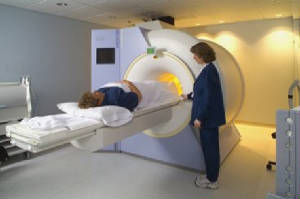 Magnetic Resonance Imaging (MRI)
Samaritan's new MRI site provides comfortable non-invasive imaging, without the need for further travel.
Laboratory Services
Expanded blood draw and research capabilities mean prompt results for critical inpatient analysis and convenience for outpatient services.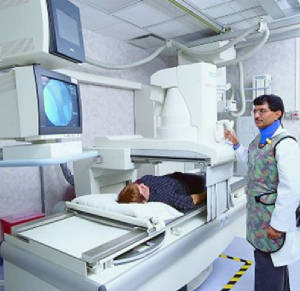 Nuclear Medicine
Samaritan's addition of a second nuclear medicine camera gives physicians faster turnaround time on detailed information they need to make an accurate diagnosis, and identify the cause of major illnesses.
Emergency Power Generators
Two new 1000-kVA power generators provide backup electricity to keep all Samaritan services operational in the event of a power outage.
Heliport Access
Time is a major component in restorative healthcare. The addition of a heliport on the roof of Samaritan's new tower is assurance that emergency, critical-issue patients are promptly transported to specialty centers.